Ses Casetes Art-Cafè
Taste the authentic Ibicencan cuisine surrounded by art and nature at Ses Casetes Art Café, the reference restaurant in Sant Mateu.
We are located in a dreamy setting in Es Plà de Sant Mateu. Here you will enjoy delicious typical Ibicencan food and a peaceful atmosphere.
A place designed for artists, art enthusiasts and lovers of good food
The Food
At Ses Casetes Art-Cafè we have a menu featuring the TOP Ibiza dishes, so you can enjoy delicious food.
The Exhibition
All this, combined with the indoor exhibition where different artists constantly showcase their works, the terrace, and the outdoor patio, make for an incredible combination to enjoy a pleasant time.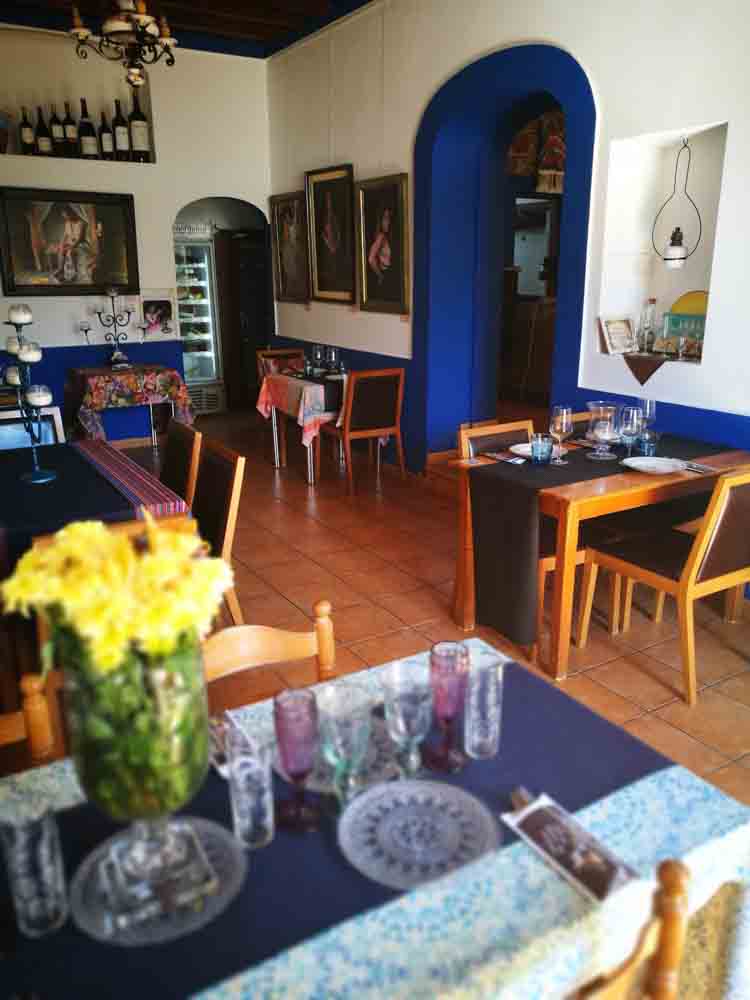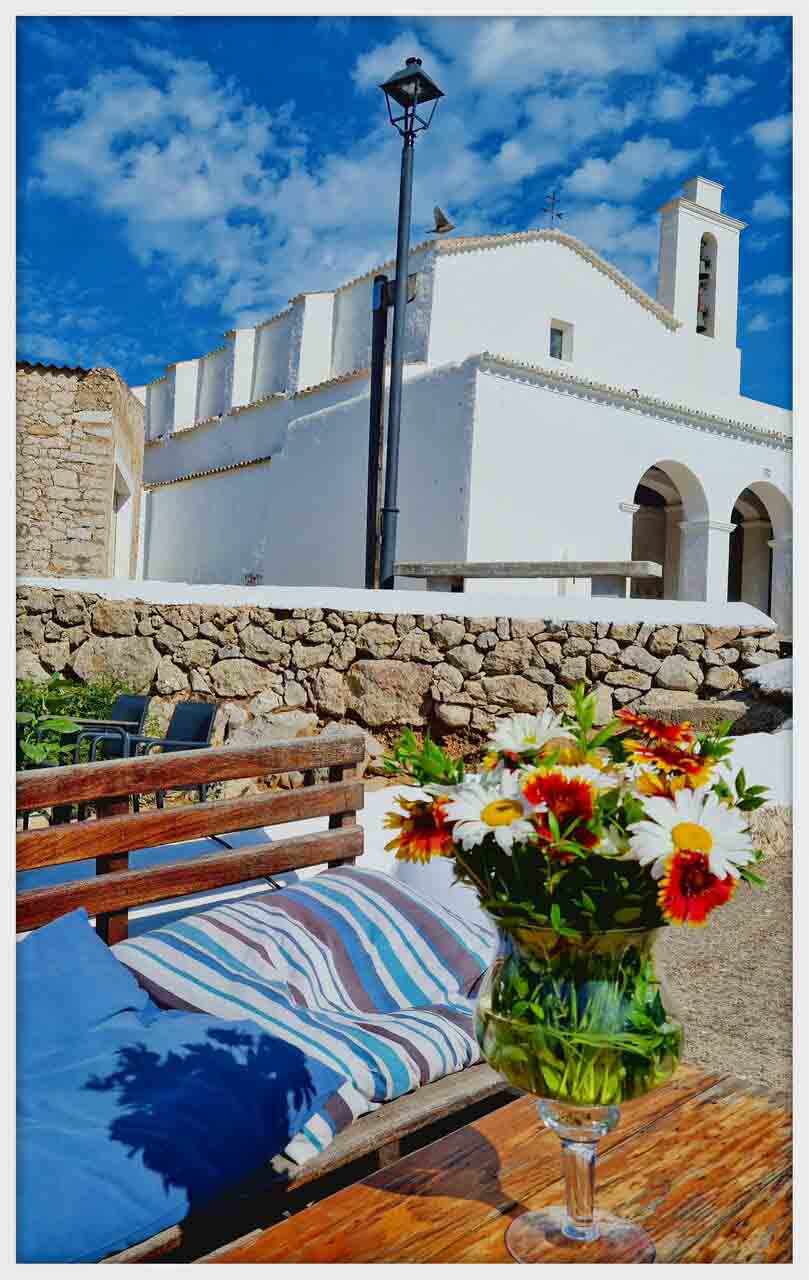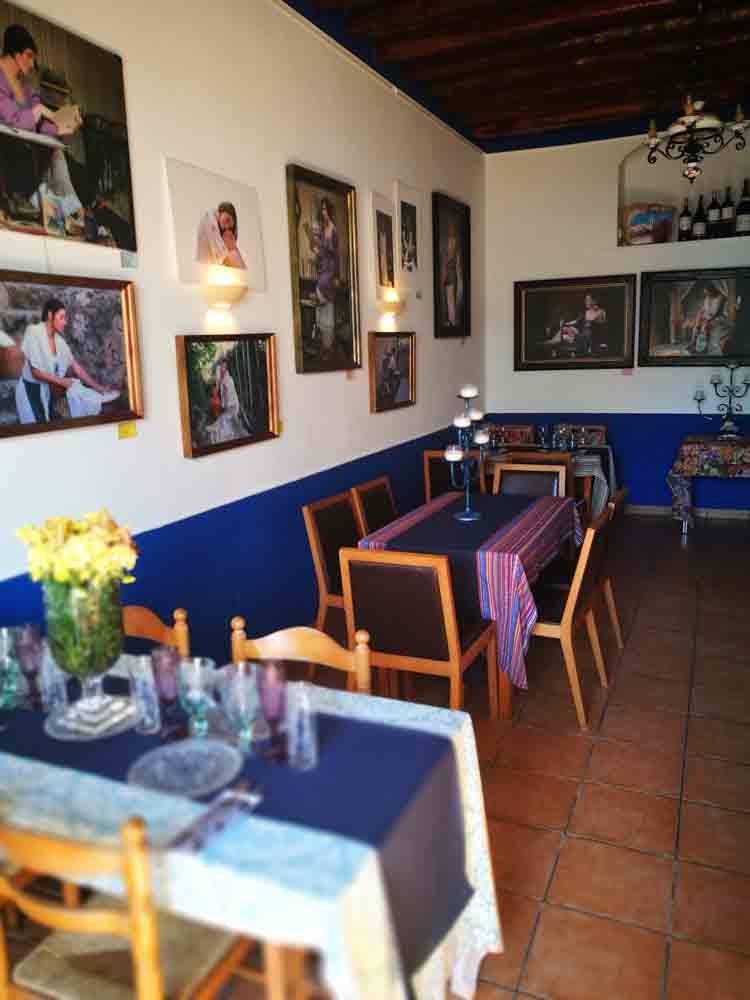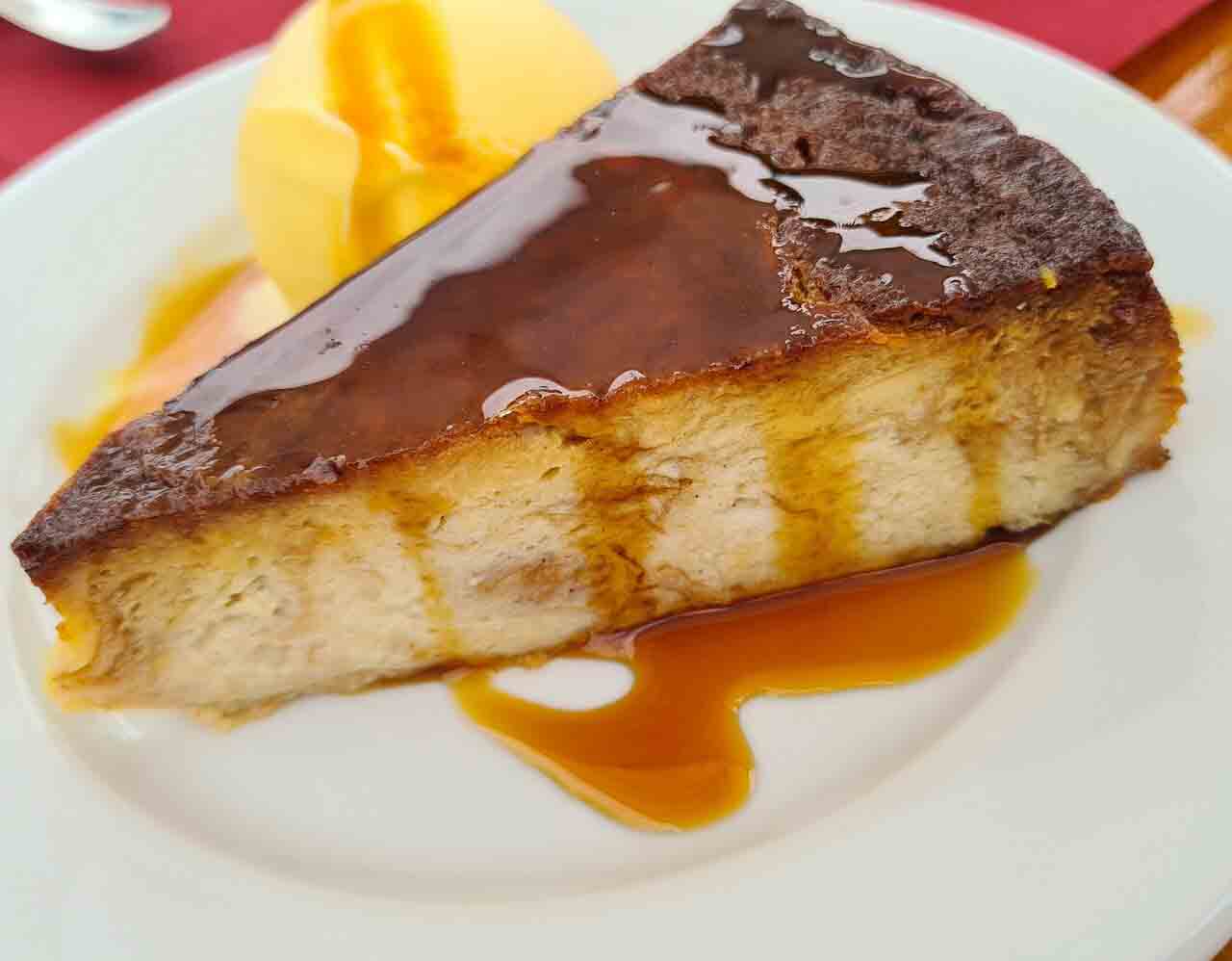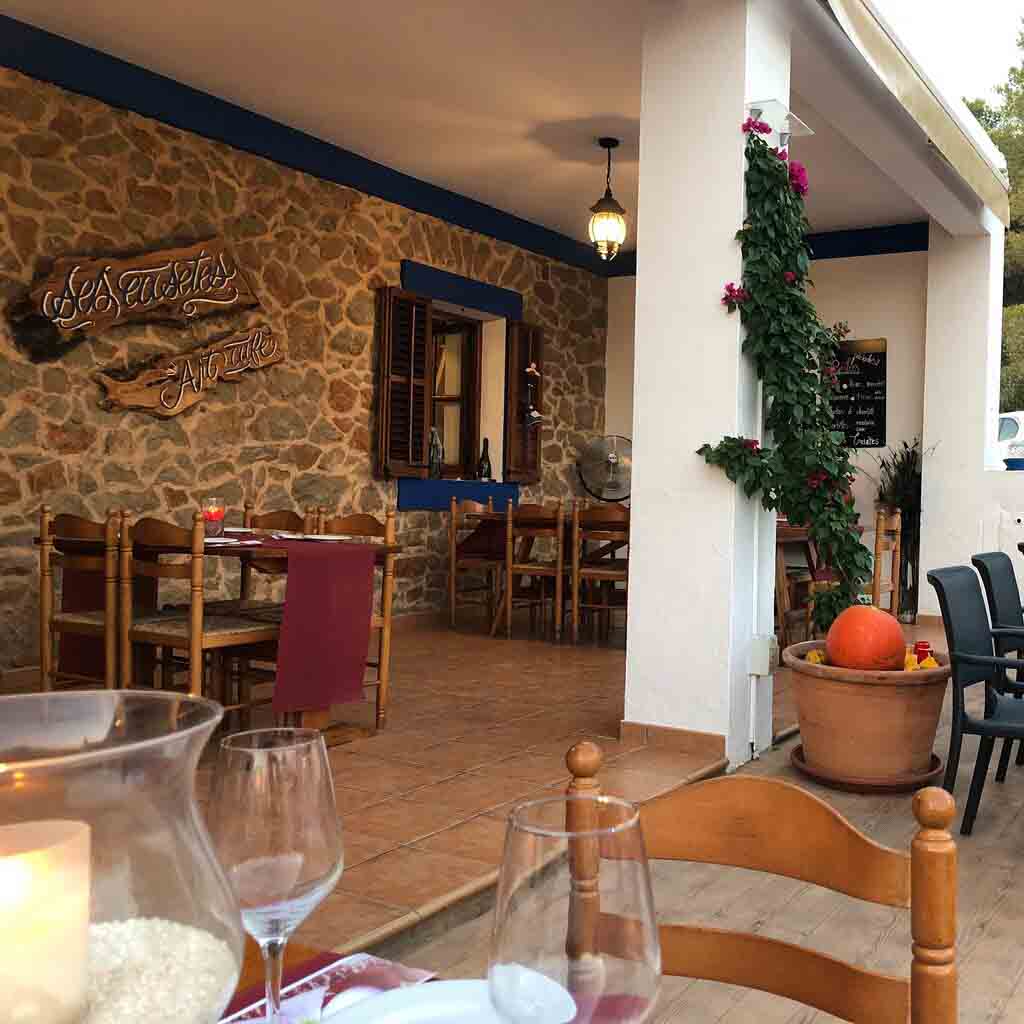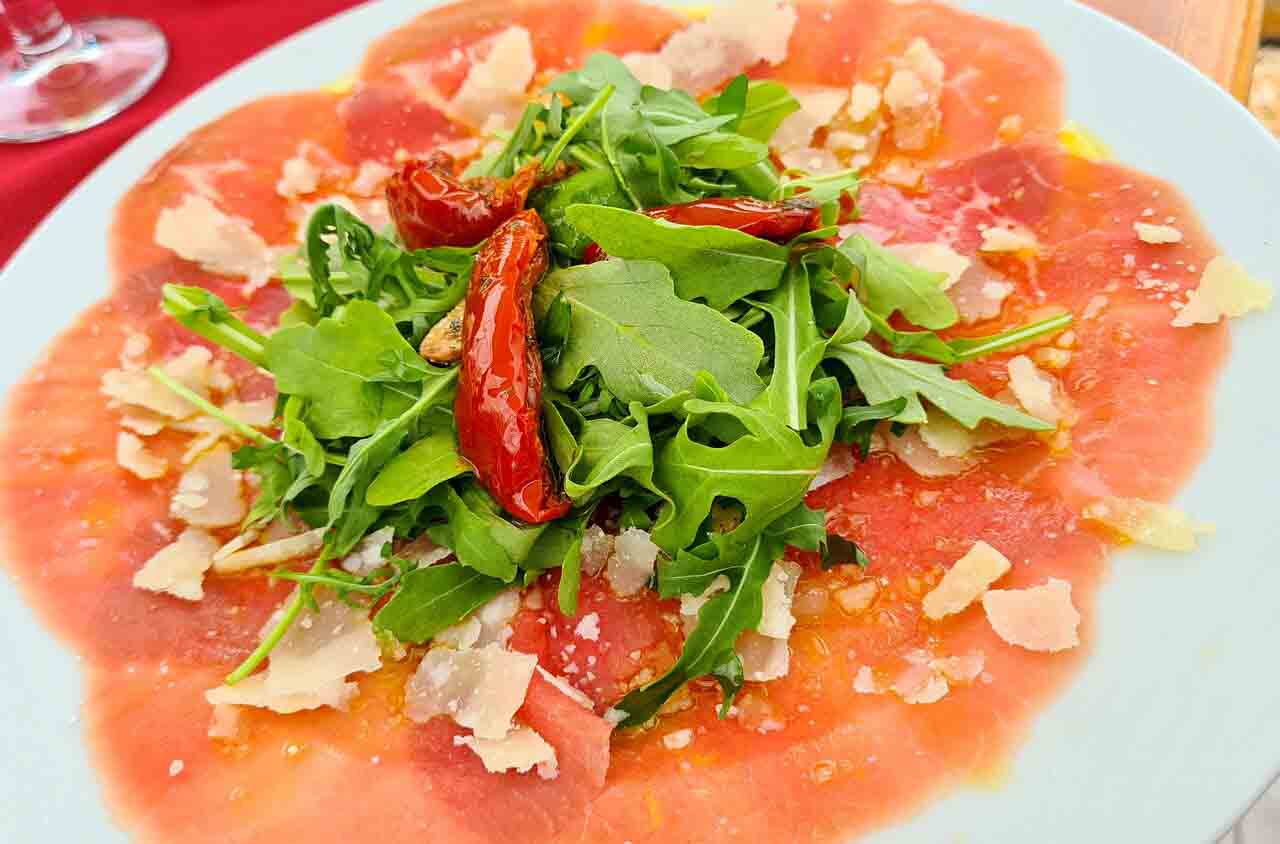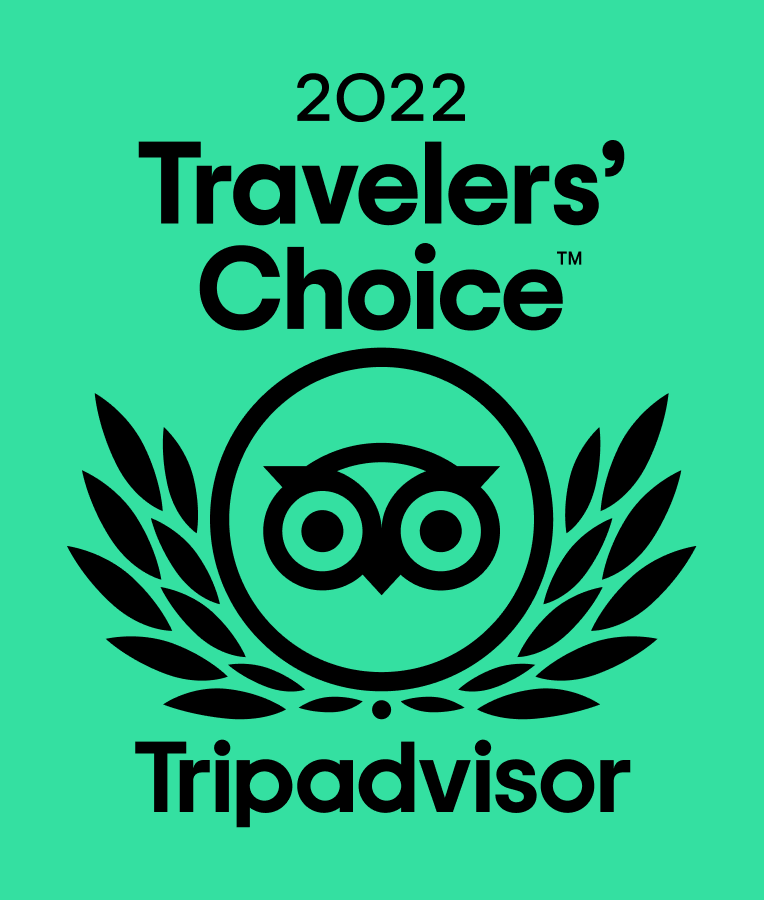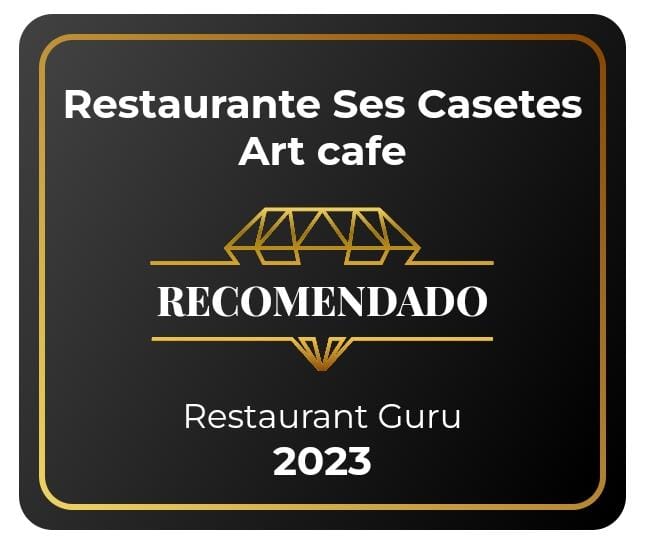 Our visitors guarantee us
Our customer service, food, and the peaceful and cozy atmosphere that you experience at Ses Casetes Art Café and throughout the Sant Mateu area are rewarded by the positive feedback we receive from our clients.
Excellente adresse Un peu perdu au milieu de l'île, ce restaurant familial sert des plats typiques de bonne qualité. L'accueil est irréprochable, sympathique, et le personnel très agréable, toujours soucieux de savoir si tout se passe bien. Nous sommes passés devant par hasard, sommes rentrés vers 13h30 un mercredi mi Novembre… nous étions les seuls touristes et le restaurant qui était déjà bien fréquenté s'est rempli jusqu'à être complet. Uniquement des locaux… un menu complet proposé avec des spécialités de l'île pour 20€ hors boissons.Très bon rapport qualité prix.
Super Top locatie, heerlijk eten en aardige bediening. Prima prijs/kwaliteit. Veel lokale mensen, vaak een goede graadmeter.
JineteNocturno74
2022-10-23
Hay que ir. Encantador restaurante con galería de arte en mitad del campo ibicenco. Atención exquisita por el personal simpatiquísimo. Comida muy rica y casera por un precio muy razonable.
Prachtig Geweldige locatie. Prachtig ingericht, zeer vriendelijke bediening. Ligt misschien niet op de route maar bezoeken zeker de moeite waard
Bezauberndes Lokal und gutes Essen Liebevoll gestaltet, einmalige Atmosphäre inmitten schönster Landschaft. Hier findet man Ruhe und Gemütlichkeit. Das Essen ist hochwertig und sehr lecker.
Maravillosa la visita Atención, cordialidad y amabilidad. Volvería mil veces.Comida muy buena y sobre todo la carne muy rica
Espectacular La comida espectacular, los camareros muy atentos y Marga la dueña impecable. Además el sitio es precioso y está decorado con mucho gusto. Es un sitio perfecto para disfrutar de la Ibiza más auténtica, volveremos!!!!
Que ricas hamburguesas!! Un lugar sin igual, muy tranquilo y pintoresco, como si no le hubiera pasado el tiempo… se come y bebe realmente muy bien y la atención es excelente!!Comimos una hamburguesas gigantes, con abundante cerveza y alguna que otra especialidad de la casaMuy recomendable, así si, reserven con tiempo porque se llena
Top Essen und Top Location Sehr leckeres Essen, alles sehr frisch und Preis-/Leistung optimal. Die Location ist eine 10/10 frische Blumen auf dem Tisch sehr schöne Deko drumherum. Bedienung sehr freundlich und aufmerksam.Kann ich nur Empfehlen 👍
La vera isola Esperienza assolutamente positiva locale bello musica di sottofondo ottima servizio eccellente, ma soprattutto ottima cucina frito dela casa aveva un calamaro talmente tenero che si scioglieva in bocca. Ciliegina sulla torta il prezzo. Sicuramente consigliato se volete provare l'autentica ibiza non quella per turisti.
Roberto Hurtado
09/12/2022
Muy recomendable en todos los aspectos!!!
Autenticicidad, cocina ibicenca y emplazamiento envidiable
Qing Wang Chen
02/12/2022
Acabamos por casualidad en este restaurante y la verdad es que nos llevamos una grata sorpresa. Nos pudimos sentar en una mesa en la terraza donde nos encontramos súper cómodos y súpera gustos comiendo al sol. El servicio muy rápido y atento y la comida súper bien en cuanto a relación calidad precio, las raciones son muy contundentes para el precio que pagas. Muy recomendable!
Fany Fernandez
27/11/2022
La comida es buena, la.carne es de calidad y los postres buenísimos. El único pero es q entre plato y plato pasan 30minutos o más.
Buen local para almorzar o comer, estupenda terraza y muy buen servicio.
Luján Centurión
20/11/2022
El local súper acogedor para ir a pasar un rato ameno con amigos o familia. Debes reservar para ir porque siempre está bastante lleno e ir con paciencia porque la cocina se satura. Pero la atención de su personal y los platos ricos que llegan a la mesa, lo compensan.
Lugar de obligatoria parada, de camino a Sant Joan, y sus calas. Buena cocina y encurtidos
Bon menú tipic Eivissenc , personal atent i amable
Would you like to show your work?
Contact us!
You can make it via WhatsApp, email, form or if you prefer, we can have a drink and talk about it in person.